The day before yesterday,
I sent present from Japan to Hamburg.
I said present, but there are small things.
Japanese alcohol, Koma, Yo-yo, Kaleidoscope, Japanese senkou, and etc.
When I think about Japanese things, and when I talk about Japan to foreigner, I love our country.
I don't know why about that. but something might has changed with me.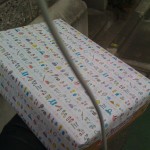 By the way,
Can't you still see my website in there?