Just only one day,
We went to real home @ Chiba city.
We had a small party.
This day,
I can sleep anytime I like,
I can take a day off and don't work and study,
I can play with something enough much,
Soon after I got up, I can drink alcohol.
I take a dog (called Abe, female )out for a walk.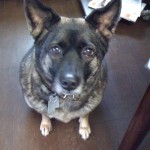 I'll do my best from tomorrow!
BTW,
When I got up, The song titled "Primal by Original Love" played in my brain.
I found someone's comment on Youtube
"wonderful song, are the lyrics available in english?"
So I translated this Japanese song into English on the train with MacbookPro.
but I wonder…
What if I take wrong meaning?
実家の千葉に一日だけ遊びに行った。
プチ新年会。
この日だけ好きなだけ寝る。
この日だけ何もやんねえ。
好きなだけ遊ぶ
起きたらすぐ飲む。
犬(エイブ♀)の散歩に行った。
明日から頑張る。
起きた時に急にオリジナルラブのPrimalという曲が
頭に流れた。
"wonderful song, are the lyrics available in english?"
というコメントがあったので
帰りの電車の中MacBook Proを開いて
独断で英語に訳してみたけれど
ここで言ってる available の意味を勘違いしたかもしれない
が、勉強になった。